Hangul name of Olympic participant nations
Pyeongchang Winter Olympic Opening Ceremony - Parade of nations
This project is a concept design for projection mapping of parade of nations in Pyeongchang Winter Olympic's opening ceremony.
The program had been planned to project names of countries in Korean language on the area as a picture below. Client regarded this mapping as a great chance to show Hangul on this worldwide event. They wanted a special way to reveal the letter.
-Usage of Hangul to introduce participating nations.
-To introduce combination principles of Korean letter.
-Exposure Korean style graphic factors visually.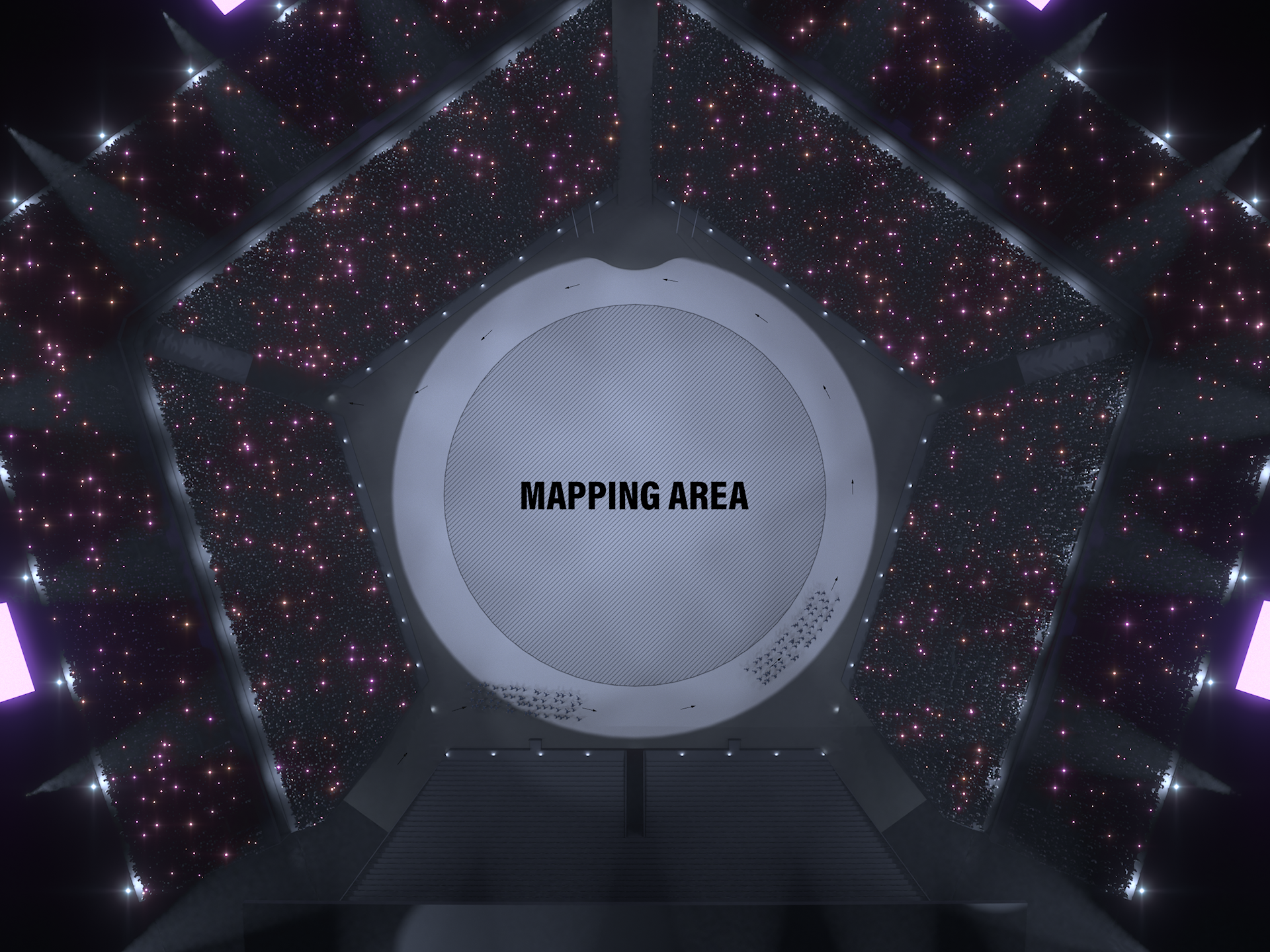 For the first meeting, I prepared two design concepts as below. Each draft focus on sounds of letters and assembling principle.
Draft.01 Phonetic Symbol Transition
This draft is to introduce sounds of each Korean letter element by corresponding each phonetic symbols to the elements. This concept consist 3 steps with 2 transition which are from English name to phonetic letter and from phonetic letter to Hangul.
Draft.02 Letter Elements Assembling
This draft is to introduce a combination system of Hangul. A Korean letter is a union of vowels and consonants. This is for a demonstration how 28 vowels and consonants combine and make a sound by showing assembling process of nation's name.
Sketch, structure and design
Draft.02 had been picked. The circle layout of the area was mainly considered as they select the concept. Keeping the core concept and movement, I developed graphic and designed letters. 
Since this method of texting hangul is unprecedented, I needed to be sure whether or not its readability is acceptable as vowels and consonants fits into the frame. Images below are part of readability test.